Intelligent everywhere-location-emergency-wristwatches
Your relatives live alone? With Cares.Watch you stay connected. Smart and clever.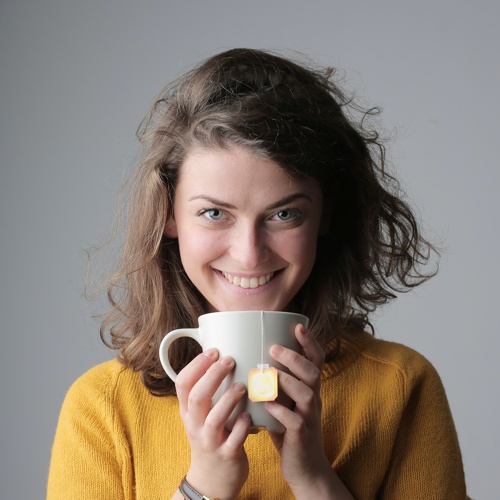 My grandmother sometimes loses balance. One push of a button and I can help.
My father already had a stroke. Now i also get alarmed when he loses consciousness.
My mother sometimes loses orientation. Now i always know where she is.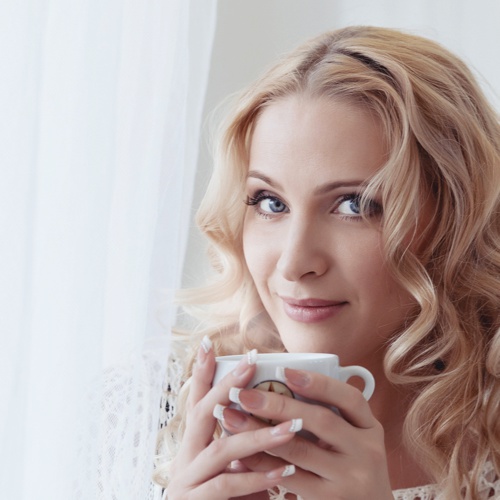 My smartphone regularly notifies me that my father is doing well, for example after getting up.
Cares.Watch relieves you of these concerns.
Active safety through self-learning emergency detection, permanent connection with function control, GPS.
Even with helplessness due to falling, fainting, loss of orientation, etc.
As helpful as necessary, as unobtrusive as possible. Lifesaver since 2017.
Beweg­ungs­unfähigkeit hervor­gerufen durch
Herköm­mlicher Notruf­knopf
Be­schleu­nigungs-
Sensor
Lage­sensor
Cares.­Watch
Heftiger Sturz
-
+
+
+
Gedämpfter Sturz
-
-
+
+
Kollaps im Sitzen
-
-
-
+
Kollaps im Liegen
-
-
-
+
Mittagsruhe
Erkennung Fehlalarm*
-
-
-
+
Cares.Watch is a complete , self-learning emergency call system, not tied to a location, integrated in a wristwatch and very easy to use. The reliable emergency detection is unique.
It is not necessary to carry a cell phone or contact a base station.
Watch the explanatory video:
Cares.Watch can make calls, determine the location and record steps and hand movements.
Our own Cares.Watch server uses this to create three very comprehensive security models:
1. The SOS button is operated by yourself. Cares.Watch calls up to three numbers directly in hands-free mode. At the same time, up to three caregivers are alerted by email.
2. Cares.Watch automatically recognizes conspicuous movement patterns, for example after a fall or loss of orientation, and alerts up to three caregivers via email. Fully automatic.
3. Cares.Watch can report up to 72 times a day. For example, you can see every morning that Cares.Watch is charged, carried and there are steps and hand movements.
In detail:
Intelligent
Cares.Watch emergencies recognizes as falls and disorientation
Conveniently
Cares.Watch does not charge recurring subscription or service fees.
Safe
Own server in Germany with emergency detection and simple operation.
Reliable
A failure or connection loss is recognized and reported immediately.
Accepted
Cares.Watch is as inconspicuous as a normal, modern wristwatch *
Simple
Cares.Watch is absolutely uncomplicated to use with just one button *
Taciturn
Cares.Watch does not need an app installation. Maximum data protection.
Automatic
Cares.Watch monitors and compares the activities independently
Everywhere
Cares.Watch works with mobile communications on the go, not just at home
Worldwide
Cares.Watch works every­where. Only a 2G mobile network is required
Alarming
Cares.Watch calls in an emergency with hands-free calling and sends emails
Independent
Cares.Watch works inde­pen­dent­ly, a mobile phone does not have to be carried
Informational
Up to three caregivers are provided with all information as often as required
Location
Cares.Watch locates reliably and precisely via GPS or WIFI and GSM network
Familiar
Naturally contacting trusted and knowledgeable relatives
Stylish
Cares.Watch is elegant and the bracelet is changeable. So always with you*.
Talkative
Cares.Watch is also a mobile phone with a phone book for 10 numbers *
Susceptible
Cares.Watch can be called from up to 10 numbers in the phone book
* depending on the model. See range of functions in the online shop
Features of the models
More in theonline shop
Designation
Cares.Watch Profi
Cares.Watch Easy 4G
Waterproof to IP67
+
+
Touchscreen for additional functions
+
-
Heart rate measurement
-
+
Wristband changeable
+
+
Different wristbands available
+
-
Operation with limited dexterity (arthrosis etc)
-
+
Telephone function with Handsfree
+
+
Location via GPS
+
+
Battery charge
Magnetic charging cradle
Magnetic charging cable or charging cradle
SOS numbers
3 SOS numbers
3 SOS numbers
Phonebook
10 contacts with names
1 number via green key
Time and Date
digital & analog
-
Height / Width / Thickness in mm
46 / 38 / 15
46 inside / 40 / 18
weight without bracelet
ca. 28g
ca. 32g
Price incl. VAT
from 179.-€
from 199.-€
subscription required
-
-
recommendation
Best-Selling, All-Rounder, Easiest Charge, Small, Waterproof, One Button for SOS, Analog & Digital Watch
Can also be used with the ball of the hand, therefore ideal for severely restricted dexterity. Waterproof. 4G-Network
Cares.Watch can be used by almost everyone. Additional functions such as the phone book do not have to be used. A model with magnetic charge is recommended for those with limited dexterity or eyesight.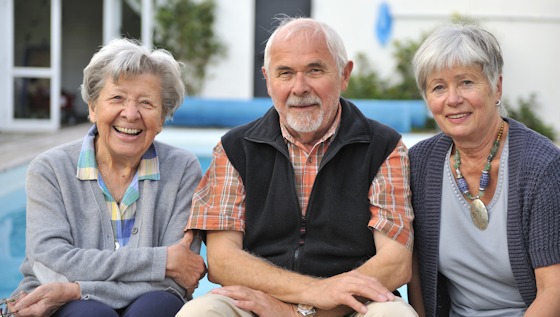 What type of user are you?
1. Mobile but severely restricted. No operation, only charging. Automatic emergency detection and location.
2. Mobile with restrictions. In addition, the SOS button can be pressed if necessary.
3. Mobile without restrictions. In addition, normal calls can be started and accepted.
You can easily buy Cares.Watch online.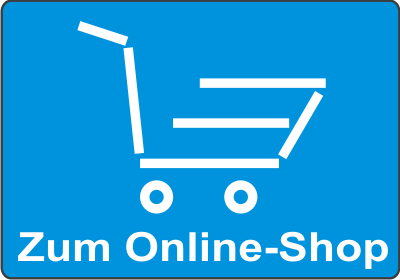 You can examine Cares.Watch and test it. The 14-day right of withdrawal applies to online business.
Local sales partners and sales outlets (registration required):
D-34613 Schwalmstadt: Careiot GmbH
D-21465 Reinbek: PW-Homesolutions
Claudia S.
Feeling good. As if I'm always standing next to my father.
Jens K.
Nearly at 100% security.
Edith R.
Now emergency call works in the garden, not only in the house.
Peter S.
Six times daily reassuring news from my mother.
Günther B.
Impressive what this elegant watch can do.
Herta D.
I was very skeptical but now wear the watch every day.
Your employees are often on their own? Show responsibility and stay in constant contact. Cares.Watch Business with dead man's detector provides smart protection. Active and passive.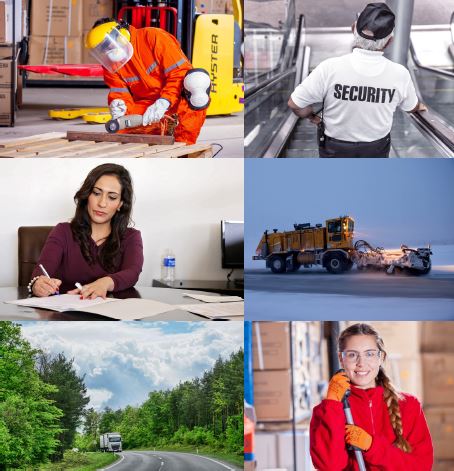 More about Cares.Watch Business here
If someone lives alone, a small fall becomes a big problem. Our latest innovation Cares.Watch Sleeepy also provides perfect protection when the emergency watch is not being worn.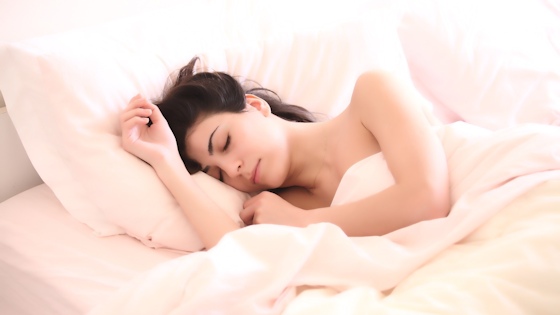 More about Cares.Watch Sleeepy here
As helpful as necessary, as unobtrusive as possible.
If relatives are not always immediately available, the emergency call can be permanently switched to the emergency call center. There is always someone available and can call up all information and the location.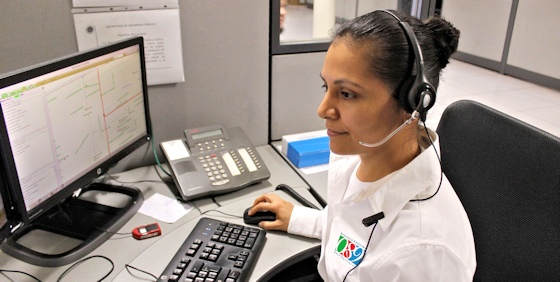 Vitality data, automatic and time-controlled messages are still transmitted to relatives. The perfect combination. More information and prices can be found here
An offer from BeWo - Begleitet Wohnen GmbH concerns the alarm when the SOS button is pressed
Does Cares.Watch need a phone line?
No. Cares.Watch works like a mobile phone, completely independently of the phone connection. You don't have to carry a mobile phone with you.
Is my mobile phone compatible?
Cares.Watch works completely independently of operating systems. You have access with any internet-enabled device. Whether smartphone, tablet or PC. No matter where. It is not necessary to install an app.
How does the SOS function work?
If necessary, the user presses the side button of the Cares.Watch for six seconds. Cares.Watch sets up a hands-free call to the stored number and sends SOS emails to the stored people.
How do the timed status messages work?
Cares.Watch can regularly send emails with information about the number of movements and steps - compared to other days - and the heart rate *.
How does the automatic detection of emergencies work?
Systems with acceleration sensors for fall detection have major disadvantages. The alarm is triggered when clapping or other movements, emergencies without a strong impact are not recognized at all. Cares.Watch, on the other hand, creates a daily profile of the movements and steps and compares them with the current values. If there are clear deviations, a message is issued. In this way, falls and other restrictions on movement as well as disorientation are recognized and reported quickly and reliably. A too high or too low heart rate* also triggers an alarm. Automatic alarms can be switched on and off.
Is Cares.Watch also suitable for people with dementia?
Cares.Watch works independently and is therefore particularly suitable as an extended house emergency call for seniors and people with dementia , Alzheimer's or Parkinson's. There are no spatial limits. Based on the movement patterns, for example, loss of orientation or running away are nevertheless recognized.
Can I make calls with Cares.Watch?
Yes. When the SOS key is pressed, Cares.Watch sets up a telephone call with hands-free calling for the stored number. If it is not available, two more numbers are called. Cares.Watch can be called and 10 stored numbers can be called with the phone book function*.
How reliable is Cares.Watch?
Cares.Watch is permanent connected to our server. All functions are continuously monitored. If a failure or connection breakdown occurs, it will be reported immediately.
Is there a standby service that can be activated in an emergency?
You can choose who is notified and can view the data. Experience has shown that relatives know best how to assess emergency situations and the inhibition threshold for contacting is lower. We also offer very interesting and inexpensive solutions for nursing services, everyday companions, Senior helpers etc. Please simply contact us without obligation.
Is Cares.Watch complicated to use?
No, on the contrary. It is enough to put on or plug in Cares.Watch in the morning and connect it to the charger in the evening. Everything else can be done by Cares.Watch independently or by learning it. Anyone who wants to actively trigger an emergency call should be able to press the SOS button. The movement status and heart rate * can be automatically reported regularly or viewed at any time. Emergencies are automatically recognized and reported.
How are settings made?
All settings are made via the Internet portal. Relatives can therefore take over complete administration from a distance.
Does an app need to be installed?
No, we deliberately avoided apps for reasons of reliability and data protection. You can do everything with the standard browser. You don't have to worry about updates. All functions are also optimized for use on smartphones. You will receive notifications reliably by email.
How much does Cares.Watch cost?
Cares.Watch has been deliberately designed inexpensively. All prices can be found in the online shop
What are the other costs?
Cares.Watch does not charge monthly subscription or service fees, these are included in the one-time purchase price. A care level is not required. In addition to the one-time purchase, only the manageable costs for the mobile phone tariff apply. All prices can be found in the online shop
Why is there no monthly fee?
Cares.Watch uses standard components and provides them with special software, developed also the server software itself and operates its own services. In addition to protecting your data, this also benefits the cost structure. Financing was carried out entirely without external funds or grants, and the consistent digitalization of all processes from furnishings to service enables further cost reductions. Everyone should be able to afford security.
Which cellular tariff is required?
At least a data connection must be able to be established. Even low prepaid tariffs without a contract offer a flat rate with small hi-speed data volumes. This is completely sufficient for Cares.Watch. Depending on the usage, a telephony package can be worth it with inclusive minutes. Telephony should be possible in any case. It is advantageous if the mobile phone and emergency call watch use different phone numbers. The called party can then immediately distinguish a normal call from an emergency call.
How much does the cellular tariff cost?
In Germany we have had very good experiences with network coverage, reliability and pricing with the prepaid tariffs 'Congstar Wie Ich Will' and 'Vodafone CallYa Talk & SMS'. Both do not require a contract, it just has to be a data flat rate can be booked (Congstar 3.- EUR / 4 weeks, Vodafone 2.99 EUR / 4 weeks). One minute's call to all German networks costs 9Ct / minute. You can find the SIM cards in our online shop. There is an information sheet here at tariffs in Germany and Austria.
How do I set up the cellular tariff correctly?
We would be happy to activate SIM cards purchased from us and set everything up ready for use (€10, see online shop). You only have to take the route to the DHL branch for identification with an ID card. Alternatively, you can use the Activate the SIM card online for free. The data option must be booked and the PIN query deactivated with Vodafone.
Does the long-term care insurance cover the costs?
Unfortunately, mobile, cloud-based emergency call systems are not included in the care product catalog and therefore the costs will not be borne. Health insurance companies must be contacted individually. We will be happy to assist you.
Which power supply is used?
Cares.Watch works with a built-in battery. Although the battery can last for several days depending on usage, it should be charged every night if possible so that it is always functional. There is a suitable cable or charging cradle* included. Use with the best 2G net at your location to safe battery.
Is Cares.Watch recognizable as an emergency call system?
Although Cares.Watch offers an incomparably high level of security due to the extensive technical innovations, the appearance of an average wristwatch * is the same and does not attract any attention. For us, security still comes first.
Can the bracelet be changed?
Yes. All models with a bracelet can be replaced *. You can find other variants in the online shop .
How tall and heavy is Cares.Watch?
Despite the powerful battery, Cares.Watch is inconspicuously small and light. You can find the model-specific information in the online shop .
What is the purpose of the WIFI function?
Cares.Watch receives the identifiers and signal strengths from WIFI beacons. The position can be determined from several known signals, even if none of the four supported satellite systems can be received, for example in larger buildings. Neither in a building GPS still receive WIFI signals, the use of a Cares WIFI beacon makes sense. We will register their ID and location and thus the stay in this home area will be reliably recognized.
Is Cares.Watch waterproof?
Depending on the model, Cares.Watch is splashproof or waterproof with temporary immersion. Protection is also guaranteed when showering. The exact protection class of the models can be found in theOnline shop .
How many people can view the data?
Anyone who has been given a login name and password can view the data with a normal Internet connection. Installation is not necessary. The number of users or devices is not limited. The access data can be changed at any time.
Subject to changes and improvements at any time. *depending on the model. See range of functions in the online shop
C a r e I o T G m b H
34613 Schwalmstadt - Registered office: Landgraf-Karl-Str. 21 - Visitors (appointment required): Festungsstr. 9A - +49 6691/77 929 67